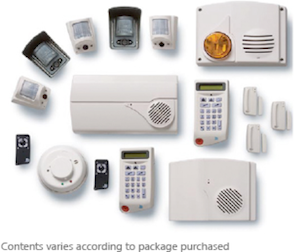 Construction Site Security
Building sites can be a goldmine for thieves, with copper, construction site materials, tools and plant equipment being an ongoing challenge to secure. The Home Office estimates that the construction industry loses approximately £1 million pounds per week in plant theft. If you look at indirect costs to the industry it is estimated at £400 million per year. Most building site management teams work to extremely strict budgets constraints and the first solution they look to in securing their site is usually manned guarding. Manned guarding can be cost prohibitive with guarding costs starting from £800 pounds per week. Forward Securities Ltd has designed a solution to help secure sites as well as being extremely cost effective.
Our event-based Wireless Alarm System, which uses Integrated Video Cameras which are only triggered when an alarm event activation occurs, is the answer. Videofied alerts enable our alarm-receiving centre to coordinate instant and appropriate responses with no wasted resources on false alarms.
Benefits and features
No telephone line or electrical supply needed
Temporary alarm with verified confirmation
Ensures immediate response
Can be moved around construction site to secure high value items
Proven to be more cost effective than manned guarding
Short or Long term rental available
Basic package starting from £465 a month with no installation or removal charges
---