Forward Securities Ltd provides security and network installation services for our commercial, industrial and domestic customers. With over 15 years of experience in security contracting, we can guarantee a reliable, professional and friendly service, whatever your requirements.
Our expert team of engineers can manage any project from small domestic installations to large commercial/industrial. Our clients include developers, contractors, universities, Schools, listed buildings, industrial premises, small businesses and home-owners. We can also offer a 24-hour call out service and planned maintenance programmes.
---
CCTV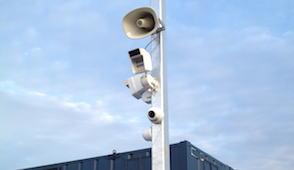 Monitored Systems


Monitored CCTV has become a popular choice for Business's. Monitored by Arc, our Remote Video Receiving Centre, if activated the operators can text or email details and images, view all cameras on site and request Police attendance if deemed necessary.

Domestic


To enhance your home security a CCTV system will work without any hindrance to your daily routine. When an incident occurs the evidence is held for you to playback and make copies. Our systems can text or email images, making the most of what has become everyday technology.

Specialist CCTV


We have designed some state of the art systems for specialist applications, especially in the IP (internet protocol) Sector. If you have a specific requirement we would be confident in designing a system to suit.

We can offer highly visible cameras that can work day or night, and can be motion activated. In combination with our fencing and perimeter security systems we are able to provide a complete security solution to suit any budget and location.
Access Control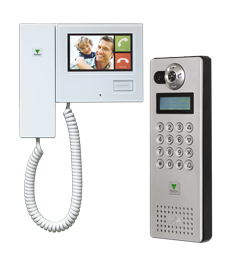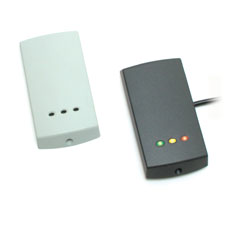 Door Entry Systems


These access systems range from a simple audio single button call unit with two way speech and door release, to multi-door and multi-handset/station systems and video to allow a camera view for enhanced security. Many different designs and finishes ensure a design to suit both application and environment.

Door Access Systems


A sophisticated Door Access System can be flexible enough to meet current requirements, whilst allowing for systems to be expanded or upgraded at a later date. We can design a system capable of handling 1 to 40,000 card holders, future proofed components, mirrored databases and Ethernet connection in an IP environment (Analogue and IP systems available.)

Biometrics


With biometric readers becoming more affordable we can offer a range of finger print readers, finger print and PIN, finger print and proximity readers.

Integrated Systems


We are able to integrate a number of systems to work together for enhanced security saving time and money. Systems can compliment one another for example Door Access can be integrated with automated gate or barrier systems, additional CCTV Automatic Number Plate Recognition and/or overview cameras. We can also integrate with existing systems to provide added functionality, as well as make any repairs or find/fix faults. Our aim is to provide you with the complete solution to all of your access control and security needs.

NOTE - Whatever form of access control system you have, it can and should be connected to any fire alarms you have installed. This is so that if there is a fire, the access control system will be shut off to allow quick exit from the property.
Fibre Optic Networks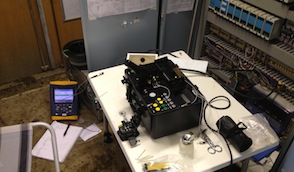 Fibre is traditionally used as backbones to overcome the distance and bandwidth limitations of copper cables. Most large corporate LANs use fibre backbones with copper cable to the desktop, however now it can be considered as a cost effective alternative to copper for desktop connectivity offering greater bandwidth potential, and hence future proofing for longer.

One disadvantage of copper is that as it continues to evolve to cope with increased demands, each successive advance results in higher performance but bulkier cable. These are more complex to install than its predecessor, which drives the costs up for labour and containment. Maximum distances supported, even for the latest incarnations, is still limited to just 92m.

This ease of installation and testing of fibre combined with cheaper raw material costs make for a cabling infrastructure often costing less than Cat5e/Cat6/Ca6a and providing far superior performance.

With proper testing procedures we will certify any installations we undertake.